Wednesday, October 9, 2013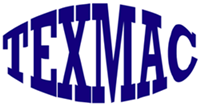 Texmac (Bangladesh) Ltd. is a renowned trading company in Bangladesh and has been selling Capital Machinery for Textile & Garments Industries with strong back up service. We represent Capital Machinery manufacturers of Italy, Germany, Singapore, Thailand, Taiwan for Bangladesh market. From the very inception in 1996, we have been trying to satisfy clients by extending all possible technical supports for supplied machinery. As a result it has emerged as a one-stop house for total solution of KNITTING, DYEING, FINISHING & PRINTING with world's latest technology.
We are looking for committed & performance driven candidates for the following position
MANAGER, SALES & MARKETING
For-
Flat/ Rotary/ Digital/ Sublimation & Ancillary Printing Machine
Circular/ Flat/ Sweater/ Socks/ Panty Hose/ Seamless Knitting Machine
Fabric & Yarn Dyeing Machinery
Printing factory.
Job Description / Responsibility
Develop marketing policy and sales strategy to increase company business growth.
Take steps to create and explore customers.
Uncover new business opportunities through relationship.
Implement and execute all sales objectives and action plans to reach and exceed targets set.
Maintain accurate records, all pricing, sales and activity reports.
Reporting to Management.
We Require
B.Sc./ M.Sc./ MBA (Marketing) / Textile Engineer/ Mechanical Engineer (B.Sc)/ Electrical & Electronics (B.Sc)
5-7 years of sales experience will be given preference.
We Offer
Professional working environment
Attractive salary range which is negotiable
Other benefits: Attractive and as Per Company Rules
Job Location: Dhaka
Instructions to Apply: Interested applicants are requested to send resume along with recent photograph through bellow mails :
info@texmacbd.com or hiratexmac@gmail.com
Application Deadline: 07 November, 2013
Friday, September 27, 2013

Robintex Group, a premier manufacturer and exporter to work for some of the world reputed and quality sensitive apparel brands, has been operating its businesses in the export oriented composite knit textile and garments industry of Bangladesh since 1996.

We are currently offering job opportunities for the following position:

ERP Operator (Software)

No. Of Vacancies: 20
Job Description / Responsibility


Should have very good knowledge on computer Operation.
Input data in a timely and accurate manner in a web based ERP Software.
Good understanding of English is a must.
Able to work in Team.
Able to work under pressure.
Willingness to learn and adapt different projects.
Candidates having experience in operating garments/textiles software will be given preference.

Educational Requirements


4 Years Polytechnic Diploma/Graduate with Diploma in Computer.

Experience Requirements


Fresh Graduates/Diploma Holders are encouraged to apply.

Additional Job Requirements
Salary Range
Other Benefits
Other benefit as per company rules.
Job Location
Vulta,Rupgonj,Narayangonj



Apply Instruction

Interested Candidates are requested to send their detailed CV along with 01 passport size: Vice President (Admin & HRD), Robintex Group,T.K Bhaban(8th Floor),13 Kawran Bazar,Dhaka-1212

or

Application Deadline:

02 October 2013

Company Information
Robintex Group
A Bangladesh-Germany Joint Venture Company
Composite Knit Textile Industry
T.K Bhaban (8th Floor),13 Kawran Bazar,Dhaka-1212
ACE Aviation Services Ltd
We invite application for Quality Controllers to service our client - Macy's Merchandising Group:
Responsibilities:
Responsible for pre-production meeting, in-line and final inspections at assigned factory locations, to ensure all merchandise shipped is in accordance with client's established standards and specifications.
Interfaces with merchandisers, vendors, suppliers and manufacturers for quality improvement.
Assists in implementation of quality control and establish inspection policies and procedures.
Conduct Technical evaluation of new factories.
Requirements:
Candidate must possess at least a Diploma or degree qualification.
Min 10 years relevant experience in Apparels and Home Textile quality inspection
Working knowledge in Microsoft office
Able to work independently with good communication skill
Only candidates leaving in Gazipur need apply
Please email your resume stating current and expected salaries to:
We regret that only short-listed candidates will be notified.
Application Deadline: October 20, 2013
Multimode Ltd. a concern of Multimode Group, engaged for distribution of Software Foreign Licensed. We are looking for candidates for the following post for prompt recruitment:


Post: Manager/ Asstt. Manager (Software Sales & Marketing)


Qualification and Experience:


Graduate/Post Graduate Degree in any discipline from any reputed institution with strong communication skill in English & Bangla.
Computer literacy and proficiency in English will be given preferential treatment.
Proven track record in software sales with a Minimum 5 years experiences in a target driven sales role.
Strong understanding of Distribution sales. An understanding of the Microsoft/Redhat would be ideal
Strong knowledge of Licensed Software in Bangladesh.

Major Responsibilities:


Responsible for licensed software Sales and Distribution.
Work independently and with the Distribution Sales Team in to identify target clients
Meet clients and qualify opportunity
Conduct a needs analysis and identify right product to be pitched
Prepare and present the proposal to the client
Present, negotiate and close on deals
Liaise with delivery team to ensure deadlines are met.
Strong in new business development skills, from opening sales appointments to completion of sale
Ability to working within a autonomous role, with total responsibility for appointment making, presenting and converting clients against a predetermined quarterly targets from a defined account list
Commercial awareness.

Other Requirements:


Experience in selling software in the local market
Good experience of presenting to customers at senior levels
Ability to deal courteously with customer, with tact and confidentiality
Ability to communicate effectively and build ling-team working relationship
Working in IT Industry will be added advantage
Sound Knowledge of Redhat/Microsoft products
Prove head hunting services to corporate client
Pro-active and participatory decision-making and problem solving skill
Ability to develop strong business relationships within all levels of an organization, including cross-functional partners and IT Business Leaders
Accomplished idea-generator who can push local teams to find new and innovative ways to maximize available resources
Account Management Skills

Salary: Negotiable
Job Location: Dhaka


Deserving candidates are requested to send/e-mail their CV with two copies passport size photographs to the following address.

Senior General Manager, HRMultimode Group

"Anchor Tower", 108 Bir Uttam C. R. Datta Road, Dhaka-1205

E-mail: hr@multimodebd.com

Application Deadline :

08/ 10/ 2013